Commercial & Residential Safes With A History of Excellence
We proudly offer a variety of residential and commercial safes made by American Security Products (AMSEC), the world's best known provider of security safes. You can trust these safes to protect your assets with the highest degree of quality.
Choose From Our Selection Of These Types Of Safes: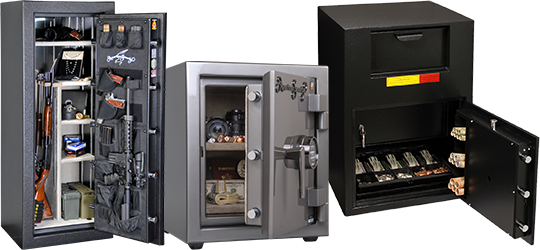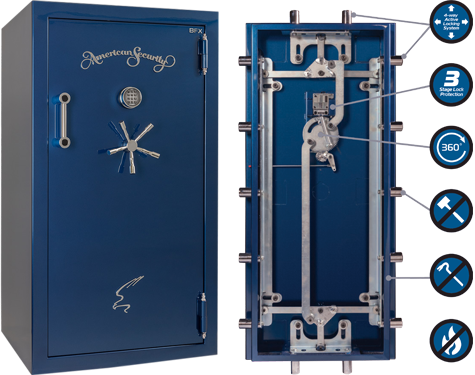 BFX Gun Safe
The new award-winning BFX gun safe is the latest revolution from American Security. It offers maximum security with its combination of these security features:
Corrosive-resistant 4x locking system
360° handle rotation
Strongest locking bolts in class
Double steel reinforced frame
½-inch solid steel door
2-hour fire protection
And more
We're Ready to Help You
Stop by our showroom to learn more about protecting your valuables with one of our AMSEC security safes.


Text ACTIONDOOR to 85100
Message and data rates may apply. Text STOP to cancel.


850 Rogue River Highway
Grants Pass, OR 97527


Monday – Friday
8:00 am – 5:00 pm